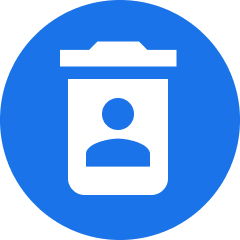 Menghapus Data Pengguna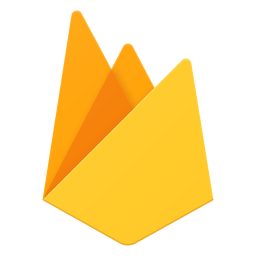 Made by Firebase
Menghapus data yang dikunci dengan userId dari Cloud Firestore. Realtime Database, dan/atau Cloud Storage saat pengguna menghapus akunnya.
Cara kerja ekstensi ini
Use this extension to automatically delete a user's data if the user is deleted from your authenticated users.
You can configure this extension to delete user data from any or all of the following: Cloud Firestore, Realtime Database, or Cloud Storage. Each trigger of the extension to delete data is keyed to the user's UserId.
Note: To use this extension, you need to manage your users with Firebase Authentication.
This extension is useful in respecting user privacy and fulfilling compliance requirements. However, using this extension does not guarantee compliance with government and industry regulations.
Additional setup
Depending on where you'd like to delete user data from, make sure that you've set up Cloud Firestore, Realtime Database, or Cloud Storage in your Firebase project before installing this extension.
Also, make sure that you've set up Firebase Authentication to manage your users.
Billing
To install an extension, your project must be on the Blaze (pay as you go) plan
You will be charged a small amount (typically around $0.01/month) for the Firebase resources required by this extension (even if it is not used).
This extension uses other Firebase and Google Cloud Platform services, which have associated charges if you exceed the service's free tier:
Cloud Firestore
Firebase Realtime Database
Cloud Storage
Cloud Functions (Node.js 10+ runtime. See FAQs)
Yang dapat Anda konfigurasi
Lokasi Cloud Functions
Jalur Cloud Firestore
Mode hapus Cloud Firestore
Realtime Database instance
Jalur-jalur Realtime Database
Jalur Cloud Storage
Resource yang dibuat
Jenis: Cloud Function
Deskripsi: Mendeteksi akun pengguna yang akan dihapus dari pengguna terautentikasi pada project Anda, lalu menghapus semua data pengguna yang terkait (berdasarkan User ID Firebase Authentication) dari Realtime Database, Cloud Firestore, dan/atau Cloud Storage.
Cara menginstal ekstensi ini
Menggunakan Firebase console
Anda dapat menggunakan Firebase console untuk menginstal dan mengelola ekstensi.
Instal menggunakan konsol
Menggunakan Firebase CLI
Anda juga dapat menggunakan Firebase CLI untuk menginstal dan mengelola ekstensi:
Langkah 1: Jalankan perintah npm berikut untuk menginstal CLI atau mengupdate ke versi CLI terbaru.
npm install -g firebase-tools
Tidak berhasil? Lihat
referensi Firebase CLI
atau ubah
izin npm
Anda.
Langkah 2: Instal ekstensi ini dengan menjalankan perintah berikut
firebase ext:install firebase/delete-user-data --project=projectId_or_alias
Dukungan
Cloud Firestore
Realtime Database
Cloud Storage
Link yang berguna
Lisensi
Apache-2.0
Versi
0.1.11