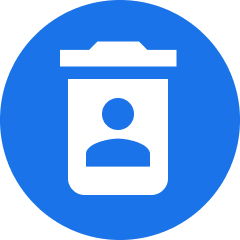 Delete User Data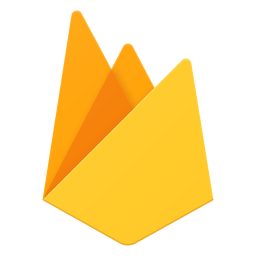 Made by Firebase
Deletes data keyed on a userId from Cloud Firestore, Realtime Database, and/or Cloud Storage when a user deletes their account.
How this extension works
Use this extension to automatically delete a user's data if the user is deleted from your authenticated users.
You can configure this extension to delete user data from any or all of the following: Cloud Firestore, Realtime Database, or Cloud Storage. Each trigger of the extension to delete data is keyed to the user's UserId.
Note: To use this extension, you need to manage your users with Firebase Authentication.
This extension is useful in respecting user privacy and fulfilling compliance requirements. However, using this extension does not guarantee compliance with government and industry regulations.
Additional setup
Depending on where you'd like to delete user data from, make sure that you've set up Cloud Firestore , Realtime Database , or Cloud Storage in your Firebase project before installing this extension.
Also, make sure that you've set up Firebase Authentication to manage your users.
Billing
To install an extension, your project must be on the Blaze (pay as you go) plan
You will be charged a small amount (typically around $0.01/month) for the Firebase resources required by this extension (even if it is not used).
This extension uses other Firebase and Google Cloud Platform services, which have associated charges if you exceed the service's free tier:
Cloud Firestore
Firebase Realtime Database
Cloud Storage
Cloud Functions (Node.js 10+ runtime. See FAQs )
What you can configure
Cloud Functions location
Cloud Firestore paths
Cloud Firestore delete mode
Realtime Database instance
Realtime Database location
Realtime Database paths
Cloud Storage paths
Resources created
Type: Cloud Function
Description: Listens for user accounts to be deleted from your project's authenticated users, then removes any associated user data (based on Firebase Authentication's User ID) from Realtime Database, Cloud Firestore, and/or Cloud Storage.
How to install this extension
Using the Firebase console
To install and manage extensions, you can use the Firebase console.
Install using console
Using the Firebase CLI
To install and manage extensions, you can also use the Firebase CLI:
Step 1: Run the following npm command to install the CLI or update to the latest CLI version.
npm install -g firebase-tools
Doesn't work? Take a look at the
Firebase CLI reference
or change your
npm permissions
.
Step 2: Set up a new Firebase project directory or navigate to an existing one
Step 3: Add this extension to your extension manifest by running
firebase ext:install firebase/delete-user-data --local --project=projectId_or_alias
Step 4 (Optional): Test this extension locally with the Firebase Emulator Suite
firebase emulators:start
Step 5: Deploy the extensions in your manifest to your project
firebase deploy --only extensions --project=projectId_or_alias
Supports
Cloud Firestore
Realtime Database
Cloud Storage
Helpful links
License
Apache-2.0
Version
0.1.13