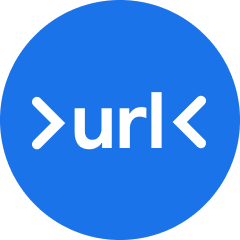 Acortamiento de URLs
Made by Firebase
Acorta las URL escritas en la colección de Cloud Firestore especificada, para lo cual utiliza Bitly.
Funcionamiento de la extensión
Use this extension to create shortened URLs from URLs written to Cloud Firestore. These shortened URLs are useful as display URLs.
This extension listens to your specified Cloud Firestore collection. If you add a URL to a specified field in any document within that collection, this extension:
Shortens the URL.
Saves the shortened URL in a new specified field in the same document.
If the original URL in a document is updated, then the shortened URL will be automatically updated, too.
This extension uses Bitly to shorten URLs, so you'll need to supply your Bitly access token as part of this extension's installation. You can generate this access token using Bitly.
Additional setup
Before installing this extension, make sure that you've set up a Cloud Firestore database in your Firebase project.
You must also have a Bitly account and access token before installing this extension.
Billing
This extension uses other Firebase or Google Cloud Platform services which may have associated charges:
Cloud Firestore
Cloud Functions
When you use Firebase Extensions, you're only charged for the underlying resources that you use. A paid-tier billing plan is only required if the extension uses a service that requires a paid-tier plan, for example calling to a Google Cloud Platform API or making outbound network requests to non-Google services. All Firebase services offer a free tier of usage. Learn more about Firebase billing.
Usage of this extension also requires you to have a Bitly account. You are responsible for any associated costs with your usage of Bitly.
Opciones que puedes configurar
Cloud Functions location
Token de acceso a Bitly
Ruta de la colección
Nombre de campo de URL
Nombre de campo de URL corta
Recursos creados
Tipo: Cloud Function
Descripción: Escucha si se han escrito URL nuevas en la colección de Cloud Firestore especificada, las acorta y, a continuación, escribe las URL cortas en el mismo documento.
Instalación de la extensión
Con la consola de Firebase
Para instalar y gestionar las extensiones, puedes usar la consola de Firebase.
Instalar con consola
Con la CLI de Firebase
Para instalar y gestionar las extensiones, también puedes usar la CLI de Firebase:
Paso 1: Ejecuta el siguiente comando npm para instalar la CLI o actualizarla a la versión más reciente.
npm install -g firebase-tools
¿No funciona? Consulta la
referencia de la CLI de Firebase
o cambia los
permisos de npm
.
Paso 2: Para instalar la extensión, ejecuta el siguiente comando:
firebase ext:install firestore-shorten-urls-bitly --project=projectId_or_alias
Plan Blaze obligatorio
Enlaces útiles
Licencia
Apache-2.0
Versión
0.1.3