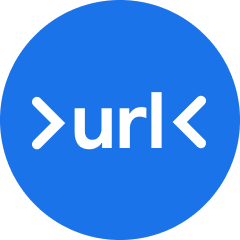 缩短网址
Made by Firebase
(使用 Bitly)缩短写入指定 Cloud Firestore 集合的网址。
此扩展程序的运作方式
Use this extension to create shortened URLs from URLs written to Cloud Firestore. These shortened URLs are useful as display URLs.
This extension listens to your specified Cloud Firestore collection. If you add a URL to a specified field in any document within that collection, this extension:
Shortens the URL.
Saves the shortened URL in a new specified field in the same document.
If the original URL in a document is updated, then the shortened URL will be automatically updated, too.
This extension uses Bitly to shorten URLs, so you'll need to supply your Bitly access token as part of this extension's installation. You can generate this access token using Bitly.
Additional setup
Before installing this extension, make sure that you've set up a Cloud Firestore database in your Firebase project.
You must also have a Bitly account and access token before installing this extension.
Billing
This extension uses other Firebase or Google Cloud Platform services which may have associated charges:
Cloud Firestore
Cloud Functions
When you use Firebase Extensions, you're only charged for the underlying resources that you use. A paid-tier billing plan is only required if the extension uses a service that requires a paid-tier plan, for example calling to a Google Cloud Platform API or making outbound network requests to non-Google services. All Firebase services offer a free tier of usage. Learn more about Firebase billing.
Usage of this extension also requires you to have a Bitly account. You are responsible for any associated costs with your usage of Bitly.
您可以配置的内容
Cloud Functions location
Bitly 访问令牌
集合路径
网址字段名称
短网址字段名称
创建的资源
类型: Cloud Function
说明: 监听有无写入到指定 Cloud Firestore 集合中的新网址,如有,缩短这些网址,然后将缩短后的网址写回同一文档中。
如何安装此扩展程序
使用 Firebase 控制台
要安装和管理扩展程序,您可以使用 Firebase 控制台。
使用控制台安装
使用 Firebase CLI
要安装和管理扩展程序,您还可以使用 Firebase CLI:
步骤 1:运行以下 npm 命令来安装 CLI 或将 CLI 更新到最新版本。
npm install -g firebase-tools
不能运行?请参阅
Firebase CLI 参考文档
或者更改您的
npm 权限
。
步骤 2:运行以下命令来安装此扩展程序
firebase ext:install firestore-shorten-urls-bitly --project=projectId_or_alias
必须使用 Blaze 方案
实用链接
许可
Apache-2.0
版本
0.1.3