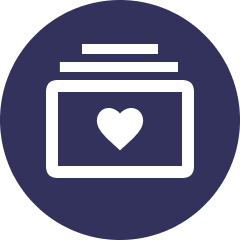 Run Subscription Payments with Stripe
Made by Stripe
Controls access to paid content by syncing your subscriptions with Firebase Authentication.
この拡張機能の動作
Use this extension to create subscriptions for your users with the Stripe payments platform and manage access control via Firebase Authentication.
Users can sign-up for your digital goods and paid content with Stripe Checkout and manage their subscriptions with the Stripe customer portal.
This extension syncs customers' subscription status with your Cloud Firestore and adds custom claims using Firebase Authentication for convenient access control in your application.
The design for Stripe Checkout and the customer portal can be customized in your Stripe Dashboard branding settings. See this example which is customized to match the Firebase color scheme: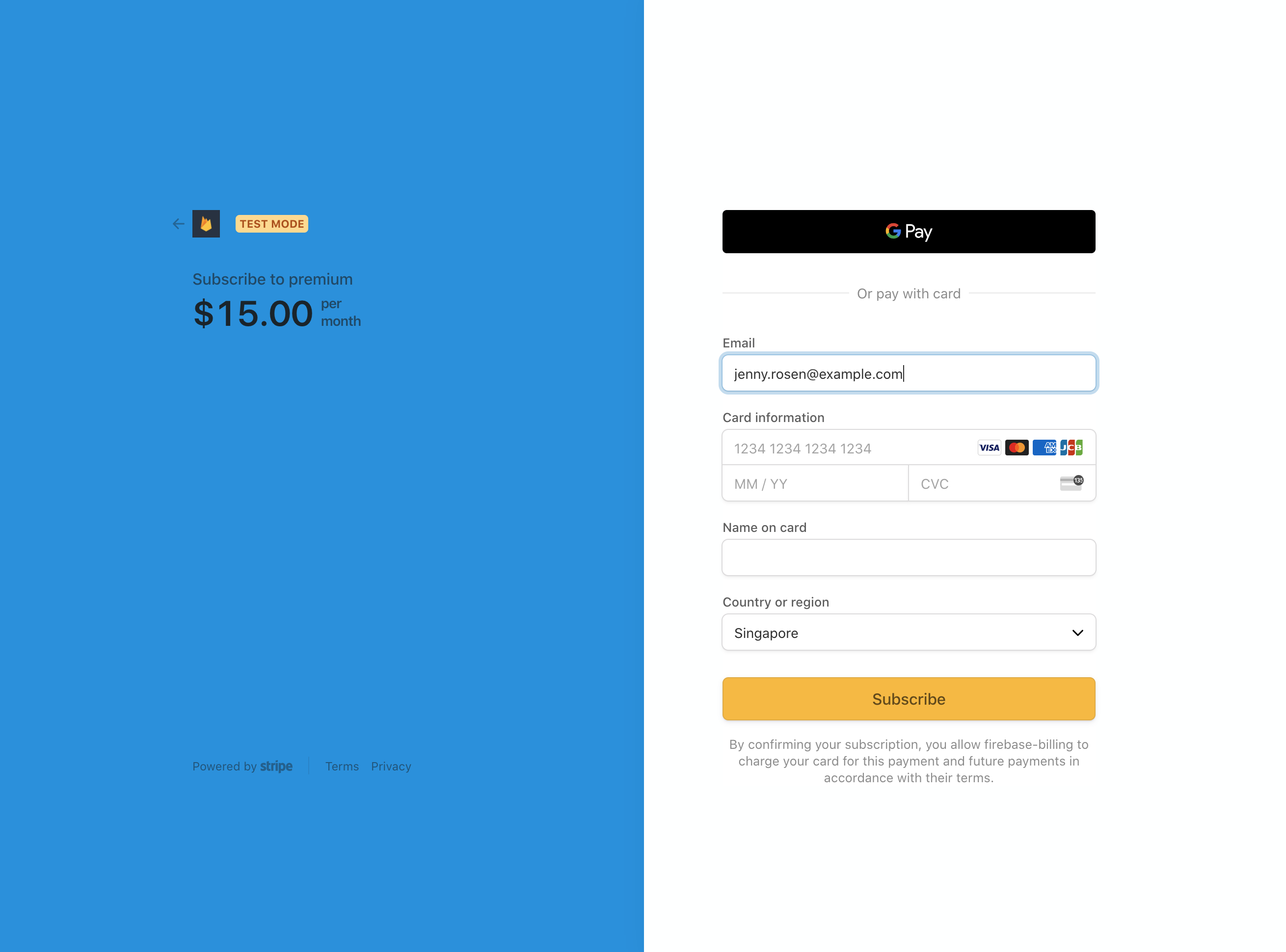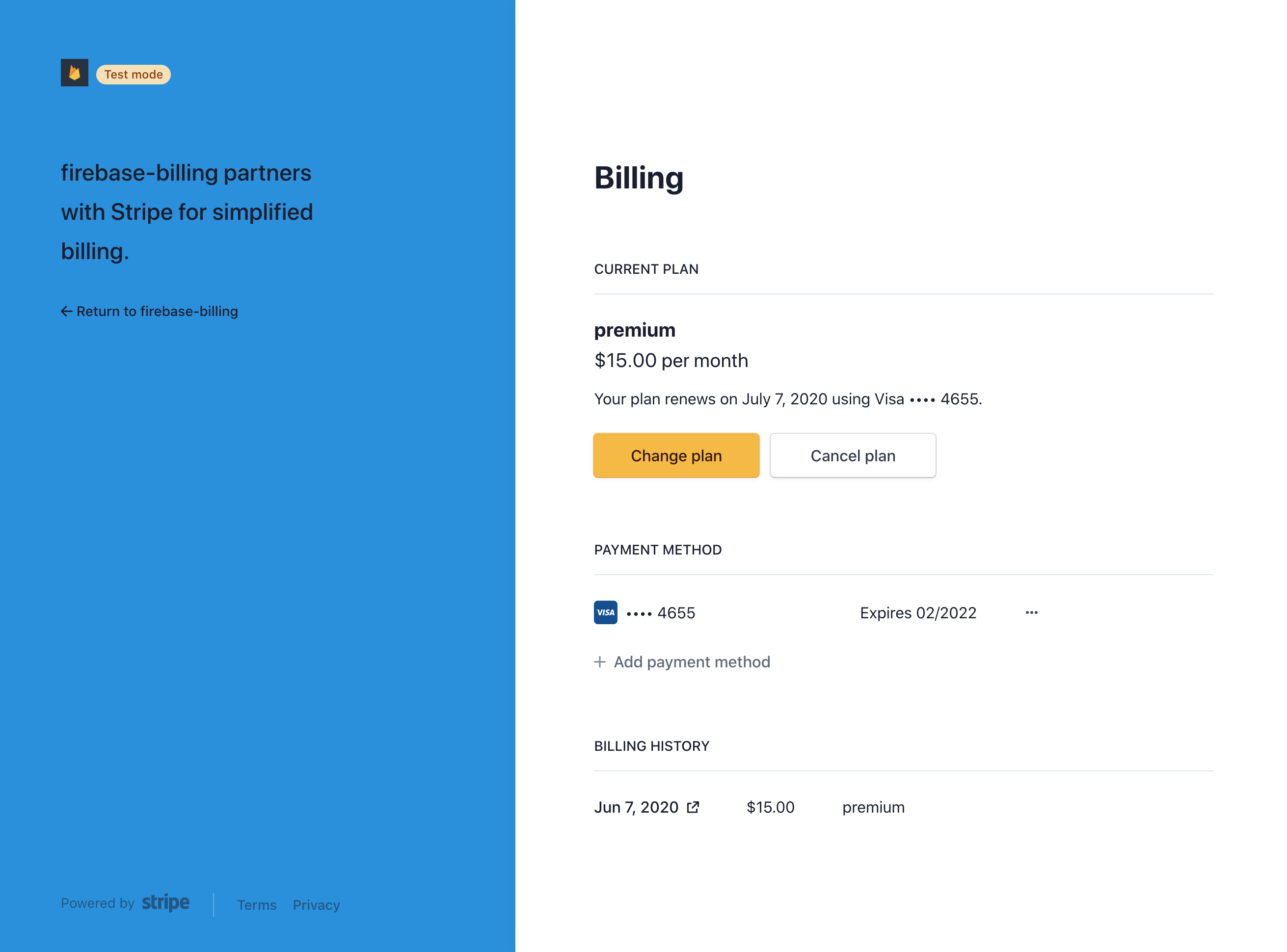 Recommended usage
This extension is meant for the web platform. If you're developing native mobile applications and want to sell digital products or services within your app, (e.g. subscriptions, in-game currencies, game levels, access to premium content, or unlocking a full version), you must use the app store's in-app purchase APIs. See Apple's and Google's guidelines for more information.
Additional setup
Before installing this extension, set up the following Firebase services in your Firebase project:
Then, in the Stripe Dashboard:
Create a new restricted key with write access for the "Customers", "Checkout Sessions" and "Customer portal" resources, and read-only access for the "Subscriptions" and "Plans" resources.
Billing
This extension uses the following Firebase services which may have associated charges:
Cloud Firestore
Cloud Functions
Firebase Authentication
This extension also uses the following third-party services:
You are responsible for any costs associated with your use of these services.
Note from Firebase
To install this extension, your Firebase project must be on the Blaze (pay-as-you-go) plan. You will only be charged for the resources you use. Most Firebase services offer a free tier for low-volume use. Learn more about Firebase billing.
Starting August 17 2020, you will be billed a small amount (typically less than $0.10) when you install or reconfigure this extension. See the Cloud Functions for Firebase billing FAQ for a detailed explanation.
ユーザーが構成可能な機能
Cloud Functions deployment location
Products and pricing plans collection
Customer details and subscriptions collection
Sync new users to Stripe customers and Cloud Firestore
Automatically delete Stripe customer objects
Stripe API key with restricted access
Stripe webhook secret
作成されるリソース
タイプ: Cloud Function
説明: Creates a Stripe customer object when a new user signs up.
タイプ: Cloud Function
説明: Creates a Checkout session to collect the customer's payment details.
タイプ: Cloud Function
説明: Creates links to the customer portal for the user to manage their payment & subscription details.
タイプ: Cloud Function
説明: Handles Stripe webhook events to keep subscription statuses in sync and update custom claims.
タイプ: Cloud Function
説明: Deletes the Stripe customer object and cancels all their subscriptions when the user is deleted in Firebase Authentication.
タイプ: Cloud Function
説明: Deletes the Stripe customer object and cancels all their subscriptions when the customer doc in Cloud Firestore is deleted.
この拡張機能をインストールする方法
Firebase CLI の使用
拡張機能のインストールと管理は、Firebase CLI でも行えます。
ステップ 1: 以下の npm コマンドを実行して、CLI をインストールするか、最新バージョンの CLI に更新します。
npm install -g firebase-tools
正常に機能しない場合は、
Firebase CLI リファレンス
を確認するか、
npm のアクセス権
を変更してください。
ステップ 2: 以下のコマンドを実行して、この拡張機能をインストールします。
firebase ext:install stripe/firestore-stripe-subscriptions --project=projectId_or_alias
サポート対象
Authentication
Cloud Firestore
In collaboration with
関連リンク
ライセンス
Apache-2.0
バージョン
0.1.15