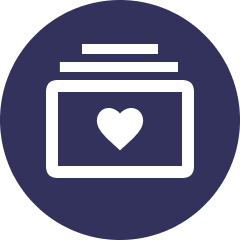 Fazer pagamentos com a Stripe
Made by Stripe
Controla o acesso ao conteúdo pago sincronizando seus pagamentos únicos e recorrentes com o Firebase Authentication.
Como esta extensão funciona
Use this extension as a backend for your Stripe payments.
The extension supports multiple use cases:
Process one-time payments with Stripe Checkout on the web.
Create subscriptions for your users and manage access control via Firebase Authentication.
Process payments & set up payment methods with the mobile payment sheet on Android , iOS , or with React Native .
Subscription payments with Stripe Checkout
Users can sign-up for your digital goods and paid content with Stripe Checkout and manage their subscriptions with the Stripe customer portal.
This extension syncs customers' subscription status with your Cloud Firestore and adds custom claims using Firebase Authentication for convenient access control in your application.
The design for Stripe Checkout and the customer portal can be customized in your Stripe Dashboard branding settings . See this example which is customized to match the Firebase color scheme: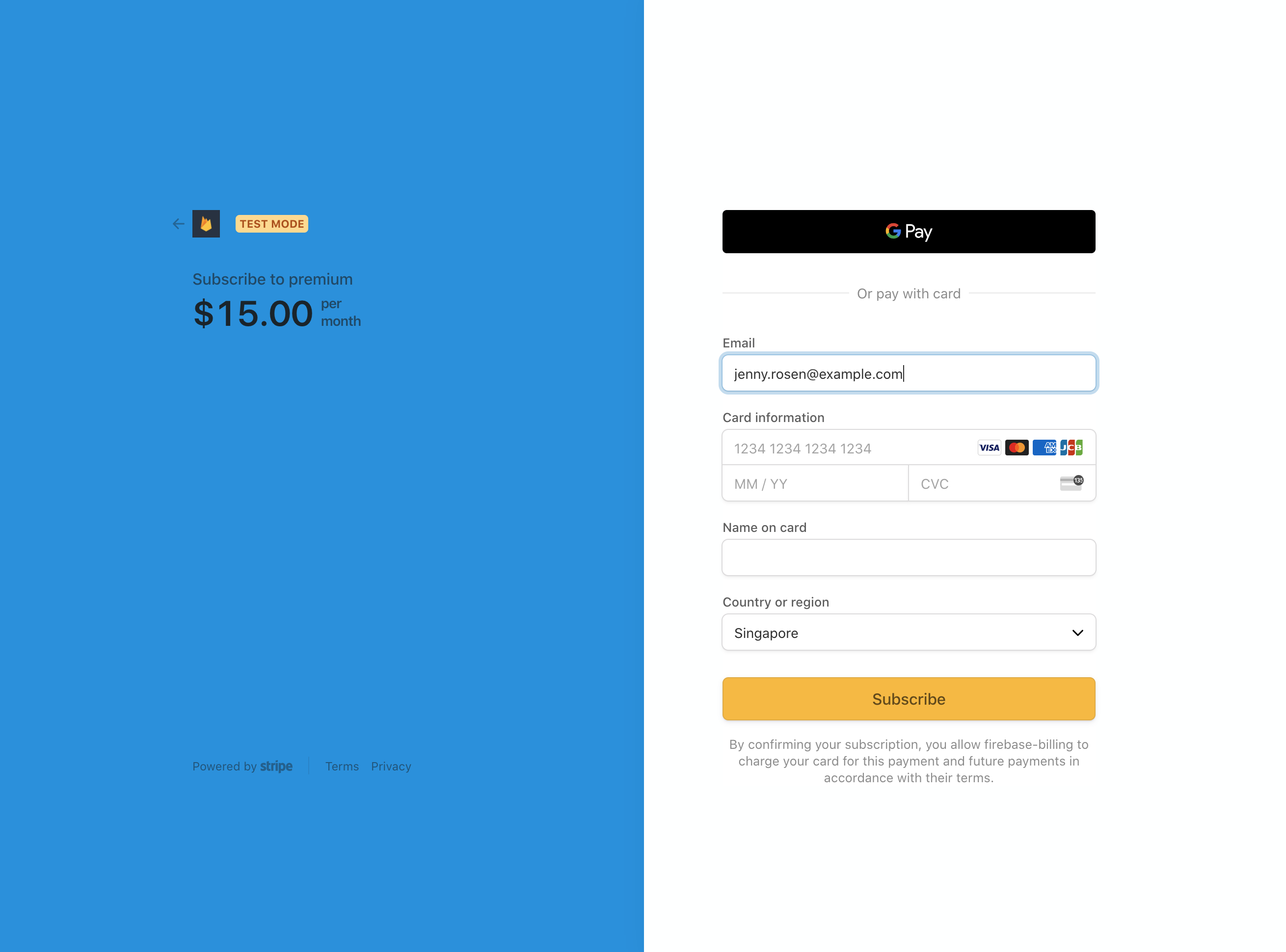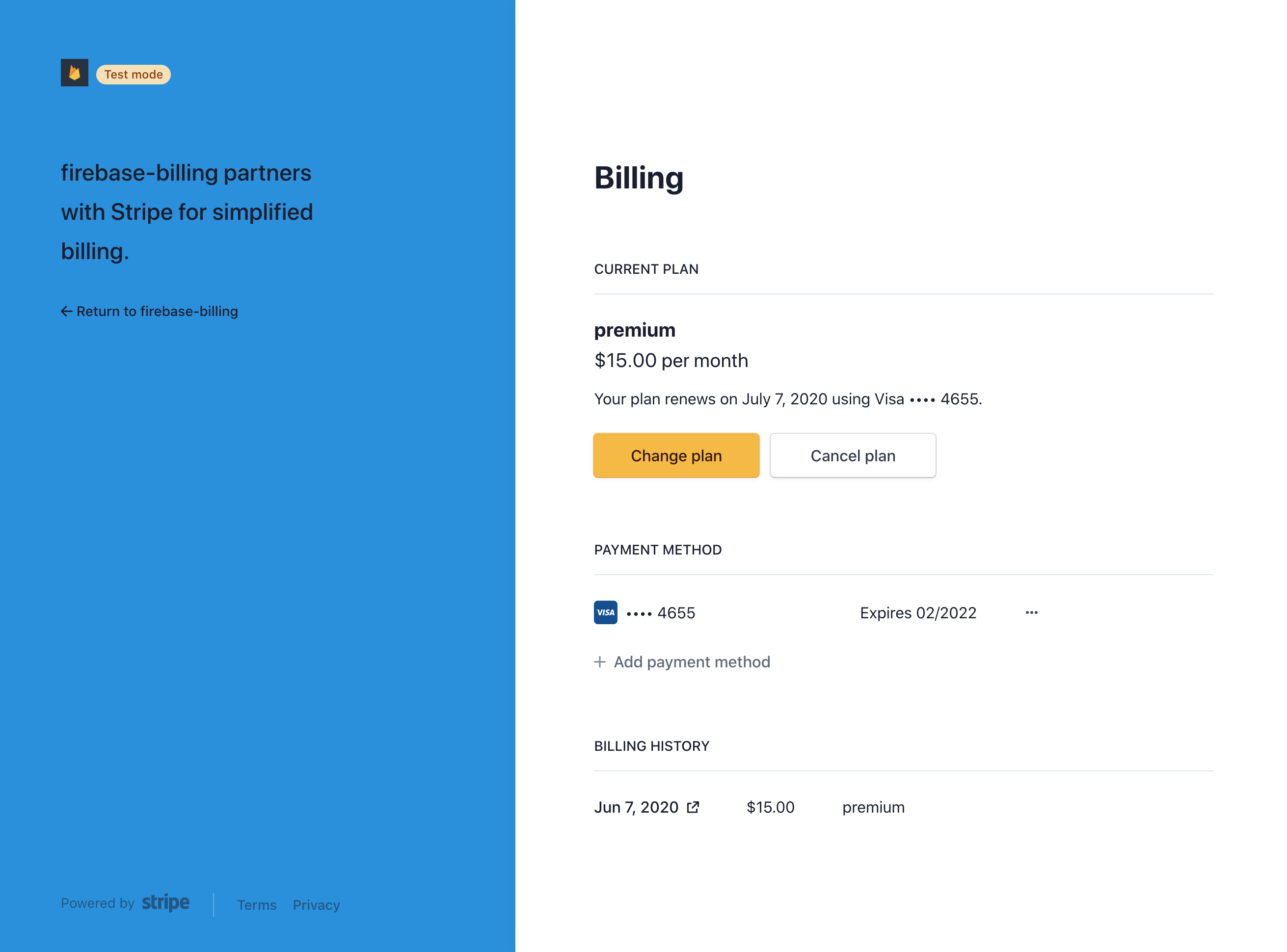 Recommended usage
If you're building on the web platform, you can use this extension for any of your payment use cases.
If you're developing native mobile applications and you're selling digital products or services within your app, (e.g. subscriptions, in-game currencies, game levels, access to premium content, or unlocking a full version), you must use the app store's in-app purchase APIs. See Apple's and Google's guidelines for more information.
For all other scenarios you can use the stripe-android , stripe-ios , stripe-react-native , or flutter_stripe SDKs.
Client SDK
You can use the @stripe/firestore-stripe-payments JavaScript package to easily access this extension from web clients. This client SDK provides TypeScript type definitions and high-level convenience APIs for most common operations client applications would want to implement using the extension.
Use a package manager like NPM to install the above package, and use it in conjunction with the Firebase Web SDK.
Events
This extension emits events, which allows you to listen to and run custom logic at different trigger points during the functioning of the extension. For example you can listen to events when a product has been added via the product.created event, or whenever a payment has succeeded through the invoice.payment_succeeded event.
Additional setup
Before installing this extension, set up the following Firebase services in your Firebase project:
Then, in the Stripe Dashboard :
Create a new restricted key with write access for the "Customers", "Checkout Sessions" and "Customer portal" resources, and read-only access for the "Subscriptions" and "Plans" resources.
Billing
This extension uses the following Firebase services which may have associated charges:
Cloud Firestore
Cloud Functions
Cloud Secret Manager
Firebase Authentication
If you enable events Eventarc fees apply .
This extension also uses the following third-party services:
You are responsible for any costs associated with your use of these services.
Note from Firebase
To install this extension, your Firebase project must be on the Blaze (pay-as-you-go) plan. You will only be charged for the resources you use. Most Firebase services offer a free tier for low-volume use. Learn more about Firebase billing.
Starting August 17 2020, you will be billed a small amount (typically less than $0.10) when you install or reconfigure this extension. See the Cloud Functions for Firebase billing FAQ for a detailed explanation.
O que pode ser configurado
Localização da implantação do Cloud Functions
Conjunto de planos de preços e produtos
Conjunto de assinaturas e detalhes do cliente
Coleção de configuração da Stripe
Sincronize novos usuários com os clientes da Stripe e o Cloud Firestore
Exclua automaticamente os objetos de cliente Stripe
Chave de API da Stripe com acesso restrito
Secret do webhook da Stripe
Recursos criados
Tipo: Cloud Function
Descrição: Cria um objeto de cliente da Stripe quando um novo usuário se inscreve.
Tipo: Cloud Function
Descrição: Cria uma sessão de finalização de compra para coletar os detalhes de pagamento do cliente.
Tipo: Cloud Function
Descrição: Cria links para o portal do cliente para que o usuário gerencie os detalhes de assinatura e pagamento.
Tipo: Cloud Function
Descrição: Lida com os eventos de webhooks da Stripe para manter os status de assinaturas sincronizados e atualizar as declarações personalizadas.
Tipo: Cloud Function
Descrição: Exclui o objeto de cliente Stripe e cancela todas as assinaturas dele quando o usuário é excluído no Firebase Authentication.
Tipo: Cloud Function
Descrição: Exclui o objeto de cliente Stripe e cancela todas as assinaturas dele quando o documento do cliente no Cloud Firestore é excluído.
Como instalar a extensão
Como usar a Firebase CLI
Para instalar e gerenciar extensões, também é possível usar a Firebase CLI:
Etapa 1: execute o comando npm (em inglês) a seguir para instalar a CLI ou atualizá-la para a versão mais recente.
npm install -g firebase-tools
Não está funcionando? Consulte a
referência da Firebase CLI
ou altere suas
permissões do npm
(em inglês).
Etapa 2: configurar um novo diretório do projeto no Firebase ou acessar um já configurado
Etapa 3: adicionar esta extensão ao seu manifesto de extensões ao ser executada
firebase ext:install stripe/firestore-stripe-payments --local --project=projectId_or_alias
Step 4 (Optional): Test this extension locally with the Firebase Emulator Suite
firebase emulators:start
Etapa 5: implantar as extensões do seu manifesto ao projeto
firebase deploy --only extensions --project=projectId_or_alias
Compatível com
Authentication
Cloud Firestore
Em colaboração com
Links úteis
Licença
Apache-2.0
Versão
0.2.7