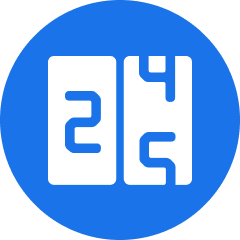 Distributed Counter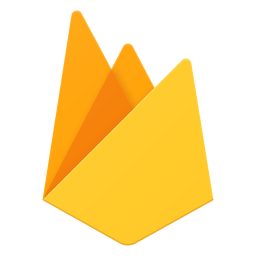 Made by Firebase
이벤트 카운터를 규모에 따라 기록하여 Cloud Firestore에 대한 빠른 속도의 쓰기를 수용합니다.
이 확장 프로그램의 작동 방식
Use this extension to add a highly scalable counter service to your app. This is ideal for applications that count viral actions or any very high-velocity action such as views, likes, or shares.
Since Cloud Firestore has a limit of one sustained write per second, per document, this extension instead shards your writes across documents in a _counter_shards_ subcollection. Each client only increments their own unique shard while the background workers (provided by this extension) monitor and aggregate these shards into a main document.
Here are some features of this extension:
Scales from 0 updates per second to a maximum of 10,000 per second.
Supports an arbitrary number of counters in your app.
Works offline and provides latency compensation for the main counter.
Note that this extension requires client-side logic to work. We provide a TypeScript client sample implementation and its compiled minified JavaScript. You can use this extension on other platforms if you'd like to develop your own client code based on the provided client sample.
We also provide a Node.js admin sample implementation
Additional setup
Before installing this extension, make sure that you've set up a Cloud Firestore database in your Firebase project.
After installing this extension, you'll need to:
Detailed information for these post-installation tasks are provided after you install this extension.
Billing
To install an extension, your project must be on the Blaze (pay as you go) plan
You will be charged a small amount (typically around $0.01/month) for the Firebase resources required by this extension (even if it is not used).
This extension uses other Firebase and Google Cloud Platform services, which have associated charges if you exceed the service's free tier:
Cloud Firestore
Cloud Functions (Node.js 10+ runtime. See FAQs)
구성할 수 있는 항목
Cloud Functions 위치
내부 상태 문서 경로
Frequency for controllerCore function to be run
생성되는 리소스
유형: Cloud Function
설명: This scheduled function either aggregates shards itself, or it schedules and monitors workers to aggregate shards.
유형: Cloud Function
설명: 집계가 필요할 수 있는 카운터 샤드 변경사항을 수신 대기합니다. 이 기능은 최대 1개의 인스턴스로 제한됩니다.
유형: Cloud Function
설명: 다양한 샤드를 모니터링하고 필요에 따라 집계합니다. 언제든 0개 이상의 작업자 함수가 실행되고 있을 수 있습니다. controllerCore 함수에서 작업자를 예약하고 모니터링합니다.
확장 프로그램 설치 방법
Firebase Console 사용
Firebase Console을 사용해 확장 프로그램을 설치하고 관리할 수 있습니다.
Console을 사용해 설치하기
Firebase CLI 사용
Firebase CLI를 사용해 확장 프로그램을 설치하고 관리할 수도 있습니다.
1단계: 다음 npm 명령어를 실행하여 CLI를 설치하거나 최신 CLI 버전으로 업데이트합니다.
npm install -g firebase-tools
작동하지 않는 경우
Firebase CLI 참조
를 살펴보거나
npm 권한
을 변경하세요.
2단계: 다음 명령어를 실행하여 이 확장 프로그램을 설치합니다.
firebase ext:install firebase/firestore-counter --project=projectId_or_alias
유용한 링크
라이선스
Apache-2.0
버전
0.2.4